Digitize Your Marine Business

with Boatmate
Boatmate for Business is a fast-growing global technology platform where marine businesses can digitize to provide a better customer experience, streamline sales operations, and ease payments. Claim and update your marine business profile for free to provide enriched information to boaters searching for your products and services.







Step-1
Claim & Edit

Your Marine Business Profile
Step-2
Create Your

Digital Store
Take your seat at the largest marine business directory
Step-1: Claim & Edit Your Marine Business Profile
Take control of your online presence by claiming your marine business profile on Boatmate. Customize your profile with compelling descriptions that reflects the essence of your marine business. Let boaters discover your unique offerings and establish your brand as a leader in the industry.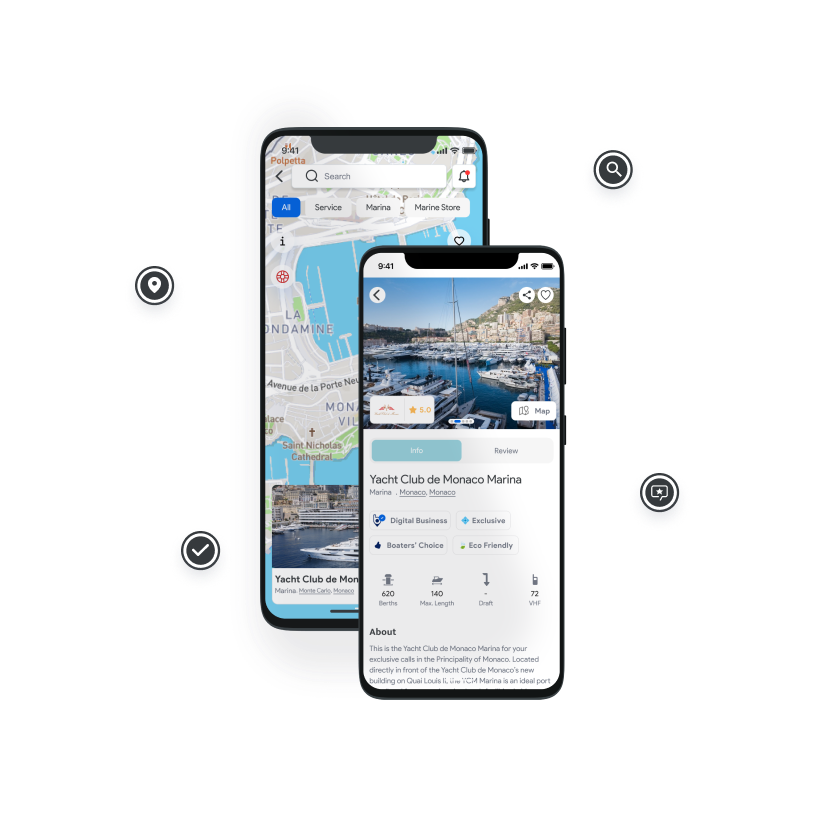 Showcase your marine business in all its glory.

Reach out to thousands of boaters looking for reliable marine businesses like yours.

Drive targeted traffic to your profile and increase your visibility.

Earn new customers and increase your sales.

Stand out from the crowd with your comments and ratings.

It takes just a few minutes and will not cost you anything. It's free of charge
Start Selling Online with Boatmate's Turn-Key Mobile-First E-commerce Infrastructure
Step-2: Embrace Digital Transformation with Marine E-commerce Platform
For marine businesses looking to digitize and expand their sales channels, Boatmate offers a comprehensive and user-friendly mobile-first e-commerce platform. Seamlessly list your products and services for online sale, enabling hassle-free transactions and offering boaters a convenient shopping experience. Unlock new revenue streams, tap into a wider customer base, and streamline your sales operations with our integrated solution.
Provide a seamless digital sales experience to your customers.

Expand your reach and tap into a wider customer base.

Streamline your sales operations and shorten the sales cycle.

It's easy to set up, and there are no upfront fees. We only charge a very low commission for successful transactions.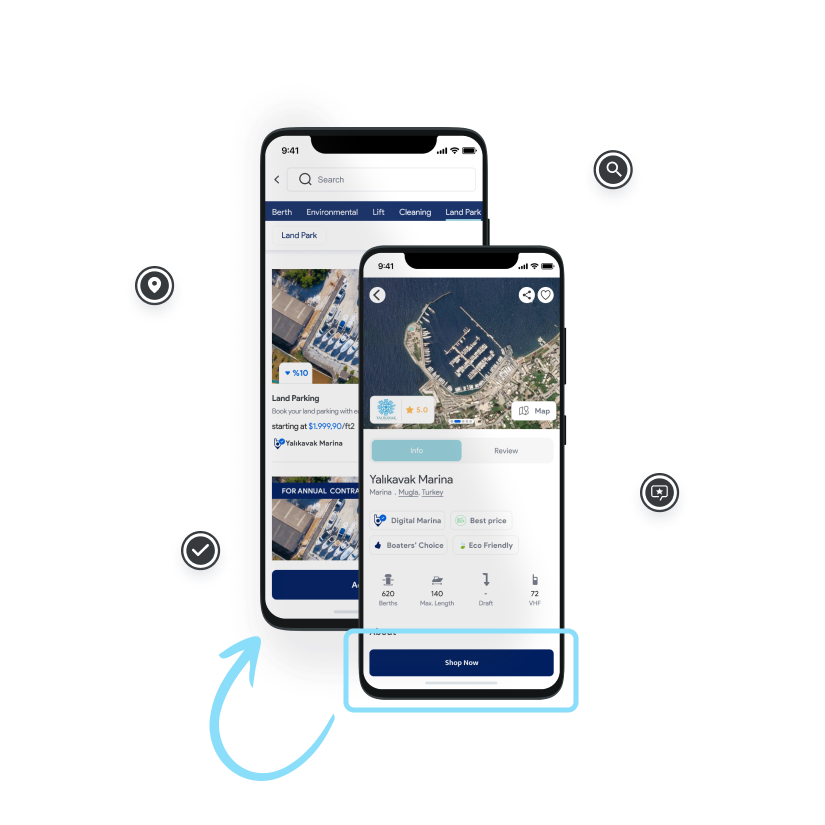 Empower Your Marine Business with Boatmate: Embrace the Ultimate Digital Platform, Seamlessly Listing Your Business on the Largest Marine Directory and Unlocking the Power of Turnkey E-commerce Solutions.
Let's Connect and Digitize Your Marine Business
Schedule Your Personalized Discovery Meeting
If you have any questions or would like to learn more about how Boatmate can digitize and transform your marine business, we're here to help! Schedule a personalized discovery meeting with our team to get all your queries answered and explore the potential of our platform. Use the calendar below to select a convenient date and time for your meeting. We look forward to connecting with you and guiding you through the process of embracing digital innovation in the boating industry.
Explore the Boating World: Insights, Tips, and More with Boatmate
Recent Blog Posts
Frequently Asked Questions
Is it free to create a business profile on Boatmate?

Yes, creating a business profile on Boatmate is completely free of charge.
Why should I have a business profile on Boatmate?

Having a business profile on Boatmate allows you to reach thousands of boaters who are actively looking for reliable marine businesses like yours. It increases your visibility, helps you earn new customers, and enhances your sales potential.
What should I do to create my business profile?

It's simple! Claim your business on Boatmate and edit your profile details to provide enriched information about your marine business. Customize it with compelling descriptions, high-quality images, and showcase your specialties to attract boaters.
Is it mandatory to launch an online store?

No, launching an online store is optional. However, we strongly encourage marine businesses to consider it. Today's boaters prefer the convenience of online purchasing, and having an online store allows you to meet their expectations. It streamlines the buying process, eliminates endless phone calls, and enables boaters to place their orders directly online.
What is Boatmate's role in my purchase?

Boatmate serves as an e-commerce solution provider and an industry-focused marketplace. We facilitate the connection between boaters and marine businesses, providing a platform for you to discover and engage with these businesses. Boatmate does not set prices or deliver any products or services directly. Your purchase is fulfilled by the respective marine business you transact with on the platform.
"An important initiative for sustainable blue growth."
Get in touch with Boatmate Business Support!
Have more questions? Feel free to contact our Business Support Team for further assistance.